Save the Date
The 46th Power Sources Conference will take place at Wyndham Orlando Resort in Orlando, Florida on June 9-12, 2014.
GENERAL CHAIRMAN
Dr. Robert P. Hamlen, formerly Chief, Power Division
US Army Communications-Electronics R&D Center
This is the best possible conference for obtaining information and meeting with key influencers in the military power sources arena. Get updates on new military and government needs and requirements, and learn about the latest power sources technology from both government and industry spokespeople.
---
Important Dates

Abstract Submission Deadline
February 3, 2014
Advanced Registration Opens
February 21, 2014
Advanced Program Online
February 21, 2014
Author Notification Letters Sent
February 21, 2014
Digest Paper Deadline
April 11, 2014
Advance Registration Deadline
May 30, 2014
46th Power Sources Conference
June 9 - 12, 2014
---
Exhibit and sponsorship information contact Alicia Waldron at
awaldron@pcm411.com (212) 460-8090 ext. 216.
Attendee and general conference information contact Mark Goldfarb at
mgoldfarb@pcm411.com (212) 460-8090, ext. 202.
---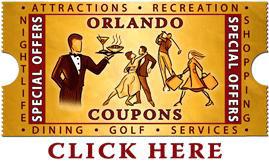 This year, we have teamed up with Orlando Convention Aid to help you make the most of your time in Orlando. Available discounts include restaurants, golf, attractions, nightlife, shopping and much more. Each listing offers detailed information and discount coupons that can be printed. They can also make your dinner reservation, book your group dinner party or event. This web site will help you plan your time during your stay in Orlando.
Just click on the golden ticket to:
Purchase, discounted attraction tickets!
Receive, discounts to fantastic restaurants and make dinner reservations!
Enjoy complimentary cocktails at some of Orlando's best nightlife!
Play great golf at a discount!
Shop at Orlando's most exclusive stores and outlets with discounts!
Rent cars and make use of other great services all with fantastic discounts!
This web site will help you plan your time in Orlando and SAVE MONEY!
Be sure to check out the coupons available and just call us at (407) 248-8629 if we can help you in any way!

Scan here to get the Orlando Coupons app for Android!!!
---